Off-Book Meetings
Your Passage to Unfettered Freedom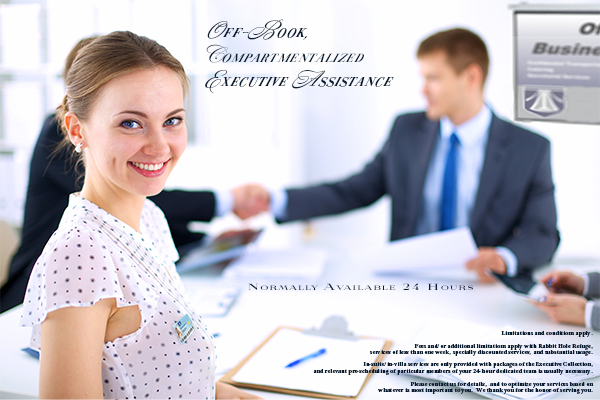 In addition to your confidential presence in Orange County, we can confidentially provide a conference and business services.
We know how to coordinate countersurveillance-enabled meetings. Covert arrangements include parking, comprehensive full-service catering, encrypted video and teleconferencing, general clerical support, and almost any other needs you seek (fees apply).
A luxury assortment of accouterments of a boardroom meeting are included with meeting services. A congenial hostess enters the otherwise sound-proofed room when called, offering refreshments and any support. A countersurveillance expert is available on-site for teleconferencing with security past military specifications that would be relevant to serious commercial situations.
Signature Equipment
High-definition video projector
Full-duplex speakerphone system
High-speed dual-encrypted Internet with hardware firewalls