Bedding
Antimicrobial
and

Hypoallergenic

Serious pillow-borne infections, insidious bed bugs, and bed-based outbursts of dust mites are commonplace at even the finest hotels, with world travelers unknowingly exposing themselves and their luggage.

Surpassing industry standards of luxury hotels that should be pristine, and of hospitals that should be anti-pathogenic, we use plush pillowtops above antimicrobial/anti-­parasitic/hypoallergenic mattress covers, and luxuriously soft antimicrobial/hypoallergenic/anti-parasitic pillow encasements.  With each client for hospitality under our control (particularly all Executive Collection hospitality), we keep the mattress and pillows hypoallergenic and clean of microbes with daily-cleaned specialty covers, which are then covered with pillowcases of such high thread-count that they themselves are hypoallergenic.   The inner cases are specialty items because they are antimicrobial and hypoallergenic, and also king-size with quiet, cool, soft material. The fact that we need to order our hygienically soft inner cases from a specialty manufacturer that rarely sells them demonstrates the disturbing rarity of our care, in a nation full of five-star hotels wherein permanently harmful infections are statistically routine.
Orthopedic
Sleep comfortably with neck, wedge, or full-body pillows. Pillowtop or mattress firming is complimentary.
Orthopedic bedding and mattress accessories are complimentary for the following packages:
Executive Luxury,
Romantic Sovereignty,
Executive Cruises,
weekly Signature,
White Cloak Comfort,
Enduring Executive, and
monthly stays of any type.
Enduring Executive is the relevant package for orthopedic supports and other items generally sold as durable medical equipment ("DME"). DME items are medically regulated, physician-prescribed, not primarily sold via non-medical consumer retailers, or professionally coordinated. We do not administer, sell, rent, or apply surcharges to DME. Durable medical equipment is subject to separate fees from licensed medical providers.
Please provide as much advance notice as possible (preferably more than a week) for special requests. Further lengths of advance notice enhance our ability to special-order orthopedic accessories. With your approval, urgent requests and specialty accessories are subject to reimbursement of our actual costs, but are yours to keep.
Antimicrobial
and

Hypoallergenic

Before the popular awareness of the health risks—proven to be commonly infested even among the nation's most prominent five-star hotels—from the active breeding grounds of light switches, remote controls, bedside clocks, and blankets, we have been sanitizing them with hospital-grade antimicrobials.

A broad-spectrum antimicrobial UV wand is used in a secondary sweep of relevant surfaces between clients.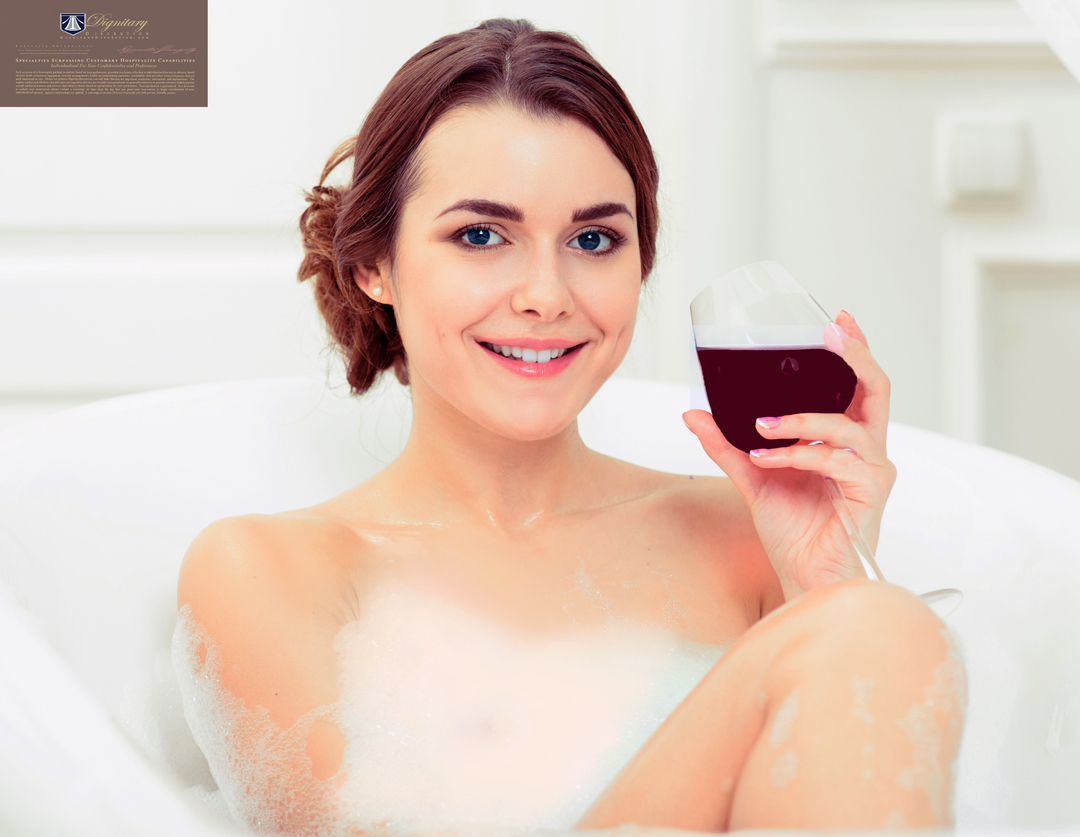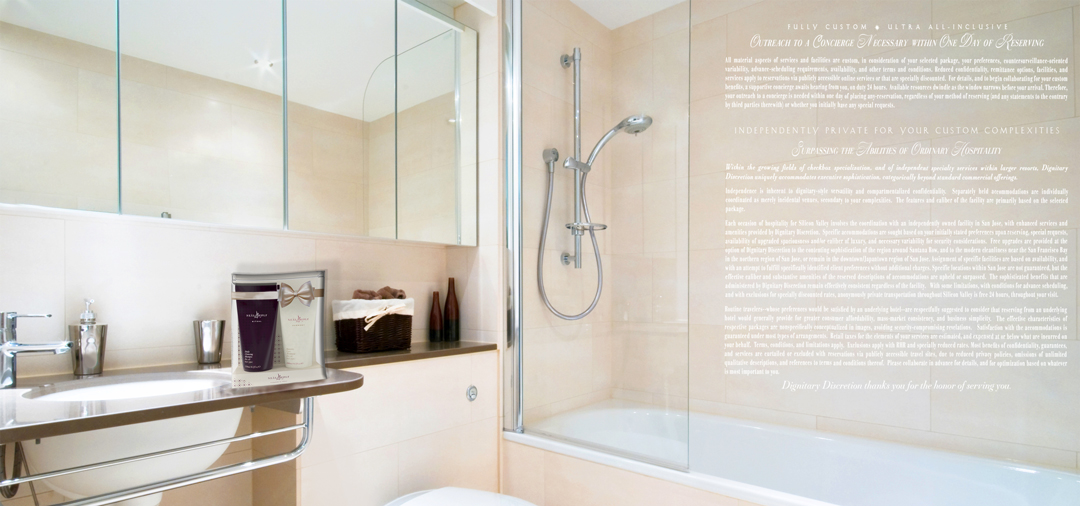 Feel Solid Breathing Clean Air
Purified
and

Hypo­allergenic
Individualized for Your Needs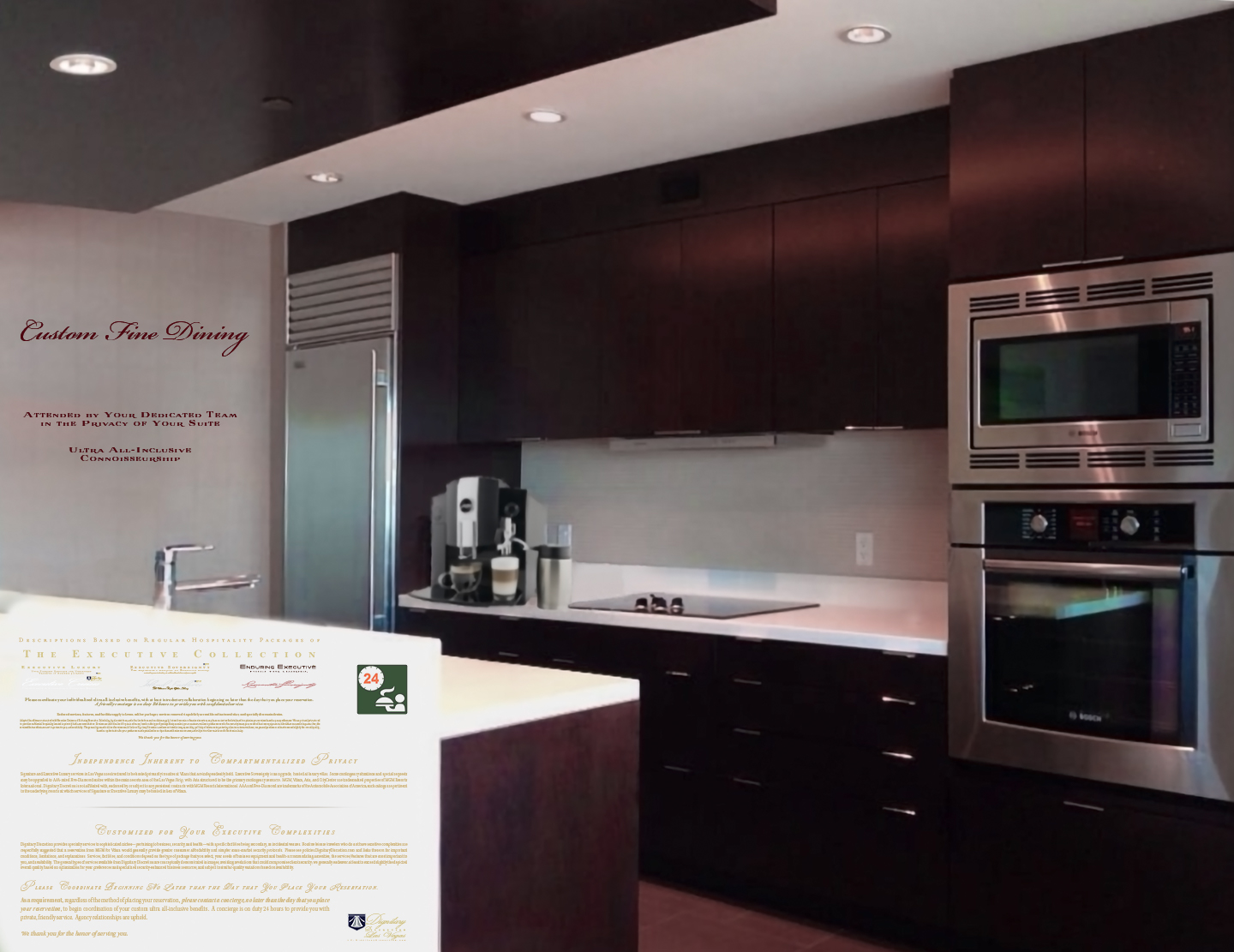 Availability and Limitations
HEPA air purification and your specific needs normally must be arranged in advance. A friendly concierge would be happy to coordinate with you, day or night, before or upon placing your reservation.
In Newport Beach and the Coachella Valley, we surpass our already high standards by also making available upon advance request, at no charge, medical-grade HEPA air purification with broad-spectrum UV antimicrobial protection.
We strive to uphold specific requests, but trace amounts or more of major allergens and irritants are ubiquitous in our primary regions. We cannot guarantee medical compatibility or the absence of any particular allergen.
The villas of Romantic Sovereignty and Executive Sovereignty enable the greatest versatility for your specific needs, and Enduring Executive is maintained beyond many surgical standards (excluding the functionality of a stark environment). Enduring Executive and Executive Luxury in Newport Beach, Coachella Valley, Silicon Valley, and Las Vegas offer the most comprehensive protections from particulates, with available reverse isolation and UV-based air purification generally at professional medical levels.
Most services and amenities described herein are reduced or unavailable if booked via a third party. Most all-inclusive provisions shown herein require prepayment of all fees and deposit, along with other policies.