Loyally Attending Singularly to You
Dignitary-Style 24-Hour Dedicated Servants
Peerlessly Surpassing Dedicated Butler Service
Experience dignitary-style travel, categorically surpassing many five-star standards, unmatched by any other publicly accessible hospitality in Las Vegas. Be pampered by a small circle of discreet specialists, attending only to you, day and night.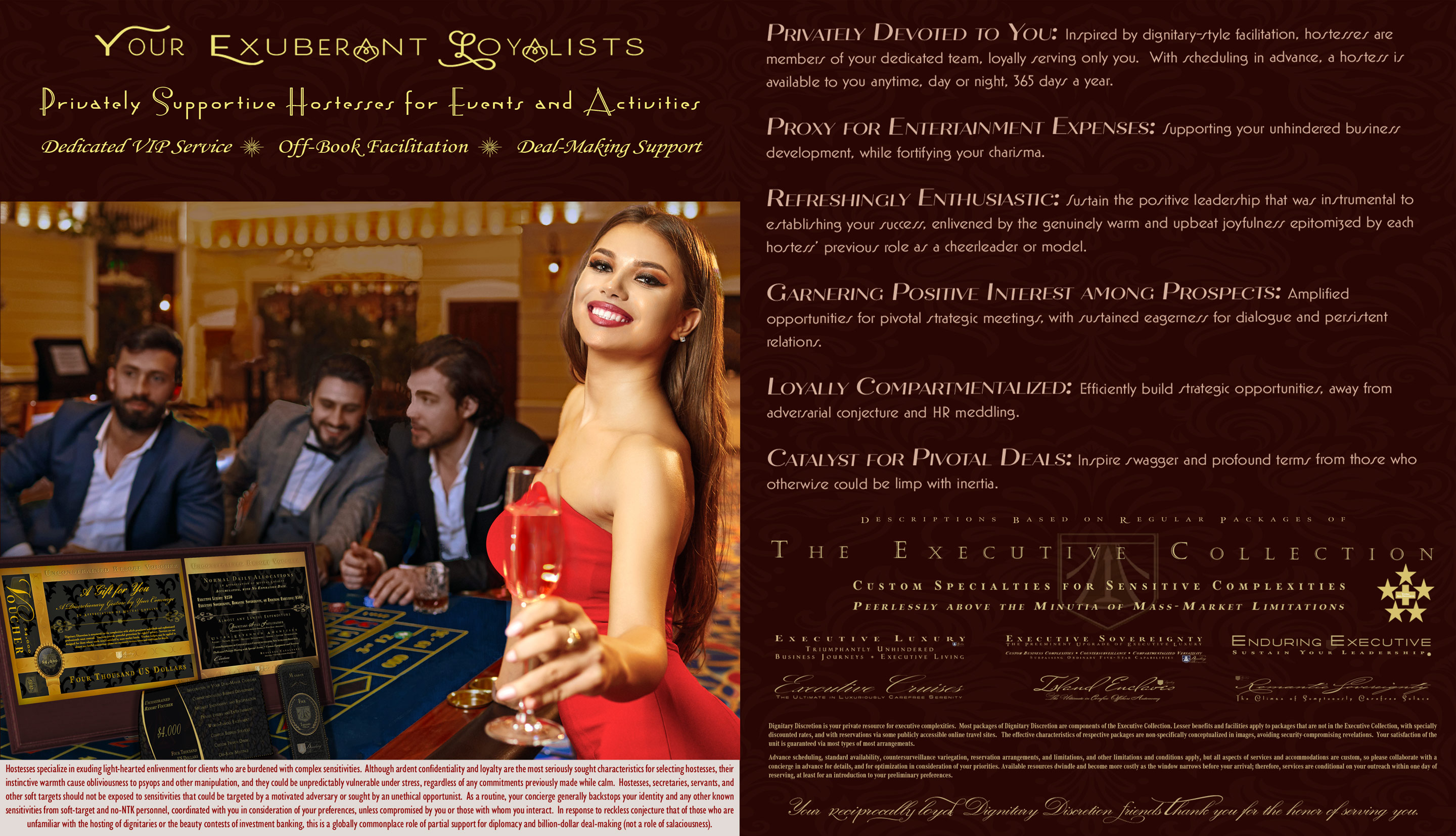 Examples of Your Ultra All-Inclusive Benefits

Individualized for You
Gifts for Our Direct Clients
Unrestricted, Off-Book Vegas Excitement
Vouchers are unrestricted, accumulative, and valued per day (instead of, potentially, per stay) with a regular Signature or Executive Collection package, by reserving directly from Dignitary Discretion or via an independent travel agent who personally contacts us to place the reservation. As gifts of goodwill, there is no cash value, and no effect on rates with or without the vouchers. Exclusions apply to services provided for charitable, goodwill, client-satisfaction, professional courtesy, and other specially discounted services that are not provided for sustained client operations. Restrictions and reduced values apply to reservations placed via online travel services.